OUR GOAL
The history of humanitarianism has been dominated by a masculine perspective in which women are frequently depicted as compassionate mother figures. By adopting a gendered perspective, we aim to deconstruct these stereotypes in order to gain a better understanding of the real actions and engagements of women humanitarians as well as the structures of power they established with their male colleagues and the beneficiaries of their aid.
HOW?
Three initiatives have been conceived to encourage public participation: a) an exhibition, b) the creation of a Humanitari@n_Lab, and c) a web site where the public can find information about different activities, news, and videos recordings of different events.

FILM SCREENINGS AND ROUND-TABLE DISCUSSIONS

THE HUMANITARIAN LAB - CINÉMAS DU GRÜTLI

Film screenings and round-table discussions about humanitarians womens

3rd, 7th et 8th of April 2022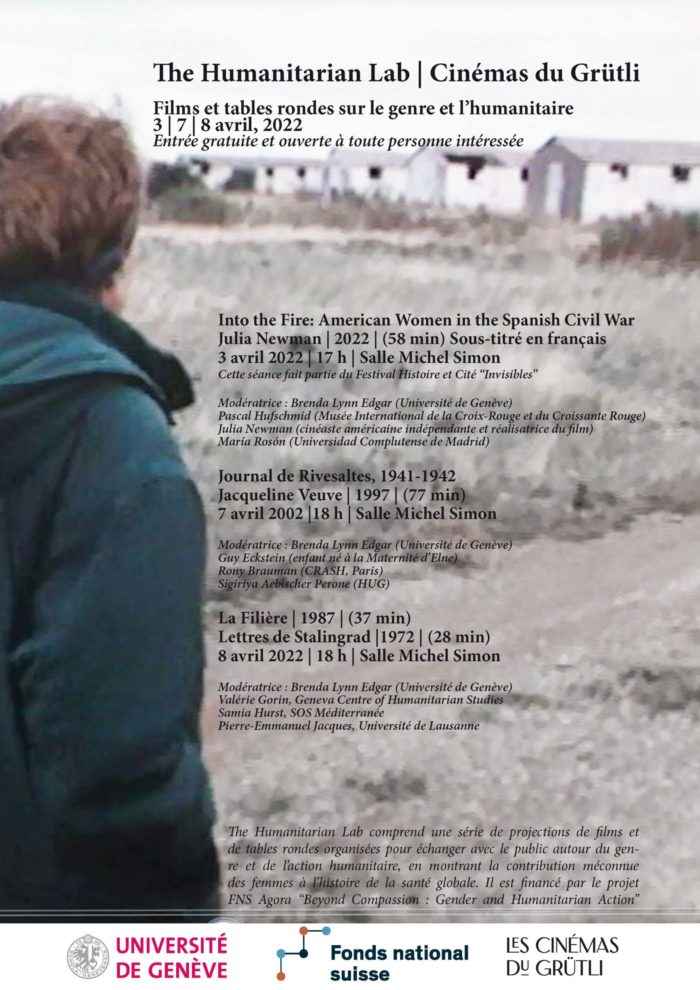 Humanitari@n_Lab
The creation of a platform where science enthusiasts can exchange and debate on gender and humanitarian action with specialists, humanitarian workers, and cultural representatives.
Exhibition
To be held at the INTERNATIONAL RED CROSS and RED CRESCENT MUSEUM - June 2022
SUBSCRIBE TO OUR NEWSLETTER